Reach the right people at the right time and in the right place
Nexus Digital's dedication to build, run, develop, and push what seems impossible in an always growing digital space. Nexus Digital thrives on creating digital marketing solutions that not only meet but exceed client expectations. Nexus Digital's results-driven approach fuels innovative technologies, tactics, techniques with ongoing optimization that help surpass our clients' goals and campaign objectives – Performance and results separate Nexus Digital from other advertising and marketing agencies.
Utilizing a 360º approach to best plan, design, implement and execute the right custom digital marketing plan, PPC strategy, SMM approach, and creative development to reach your specific business goals. Increase exposure, leads, sales, revenue, conversions, and engagement while generating dedicated traffic to your site to build proper awareness – Digitally engage, capture and convert prospective clients in your target market to new and returning customers/clients.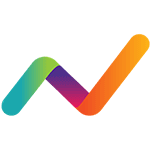 Search Engine Marketing
Google | Bing | Yahoo! | Quora
Attracting the right customers – Search Engine Marketing (SEM) is all about user-intent, giving companies and organizations the ability to communicate their message to an audience that has expressed interest and intent towards your business. Pay-per-click (PPC) advertising directly targets a qualified audience specific to your business.
SEM allows you to reach people at the exact moment when they are looking to discover or learn more about your business, contact you directly or make a purchase – In order to maximize opportunities to convert users on your site, it is imperative to show your audience the right ad at the right time during the proper stage of the customer journey/funnel. A professionally executed SEM campaign will drive qualified user traffic and significantly increase online and offline conversions.
Social Media Marketing
Facebook | Snapchat | Instagram | TikTok |
YouTube | LinkedIn | Reddit | Pinterest | Twitter
Pinpointed Prospecting – Social Media Marketing (SMM) targets interested audiences to increase brand visibility and mass reach to promote action and engagement to a predominantly earnest audience. SMM is a powerful and highly cost-effective way to connect with a prime/precise audience to enhance/escalate awareness, increase brand consideration and ultimately generate qualified leads and measurable conversions for a business.
Social networks are certainly NOT a passing fad. They have become an integral part of people's DAILY lives – Your customers are all on social media. If you are not speaking directly to your audience through social media, know that your competition is! Social media and online activity is growing at an exponential rate. SMM gives a business the opportunity to expand its online presence while engaging with optimal people, on their optimal platform, with optimal platform-specific messaging received at the optimal time
Every social media platform has its own beneficial ways of engaging dedicated users. Nexus Digital maximizes the potential of each social media platform with leading-edge strategy and best practices to directly engage, persuade, convince, and convert a precisely defined audience.
Display + Banner Ads
Dynamic | Native | Programmatic | Smart Display
Say goodbye to a broad blanket advertising approach, casting out a large net, and hoping the people you want to get your message do. With the advent of programmatic, dynamic, and smart ads, the ability to market isn't just efficient, it's more intelligent and extremely sophisticated.
Creatively, visually, and technologically banner web ads have morphed with expanded capabilities since the internet's first banner ad in 1994. Display advertising formats like programmatic, smart display, dynamic,  banners, and remarketing ads are a fantastic way to keep a business or brand top of mind while driving direct traffic to your website and boosting conversions. When executed properly banner ads are visually appealing using rich media that grabs the attention of an audience, offering maximum exposure coupled with advanced targeting capabilities to increase relevancy and user engagement.
Nexus Digital utilizes a variety of banner type advertising for clients that include automated ad buying, machine learning, audience building with dynamic insertion. Elements of these sophisticated and custom campaigns are strategically put in place in real-time with a human approach. Nexus Digital's team of experienced and certified marketing professionals work towards achieving and surpassing the goals in the most efficient, cost-effective manner.
In conjunction with this approach Nexus Digital always looks to expand reach and opportunity for clients and in doing so does not focus or dedicate to any one particular platform or system. Ongoing testing and optimization help to determine the best possible results.
Nexus' Take On
Banner Ads