Working closely with many digital suppliers, Nexus Digital beta tests and advises with Google, Facebook, Spotify and digital platform suppliers.
In conjunction with our own proprietary tools and integrations to make sure our clients benefit most.  
Google Premier Partner
What is it and why is it important
When looking for a digital advertising or digital marketing agency, you want to work with a trusted company that is fully trained and certified by Google. Google issues Google Partners accreditation to agencies and digital professionals that meet their company standards, abide by their stringent requirements and have advanced knowledge of Google tools.
Making up less than 6% of agencies globally, Google Premier Partners are Google's top partners. Google Premier Partners demonstrate exceptional expertise and meet Google's requirements. Google Premier Partners have advanced knowledge of Google's tools and services. They are the leading companies recognized by Google that meet certification and performance requirements beyond the basic Google Partner. Premier Partners hold at least two Certified Google Ads Specialists – Only the elite qualify for the Google Premier Partner badge and status. The Premier status indicates the top-performing agencies.
Google Premier Partners benefit from Google's executive business training, are appointed dedicated Google reps that are assigned to clients that are connected to the Google MCC, attend Annual Partners Summit, Google events and more.
What is a
Google Premier Partner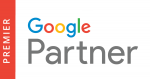 Google's Executive Council
What it is  
Google's Executive Council is made up of a select group of leaders from Google's Premier Agency Partners. The Executive Council is made up of 12 member seats outside of Google's organization.
The council is made up of top Agency Partners and seats are appointed directly by Google. Council members provide ongoing feedback and insight to Google's leadership and Agency Partners teams.
Google's Executive Council brings leaders from the digital marketing world together. The council reviews strategic issues impacting the digital space, key industry trends and opportunities, as well as the future and what's next in order to always stay ahead of the curve.
What is
Google Executive Council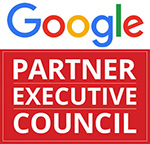 Facebook Business Partner
What it is 
Facebook Business Partners (formerly Facebook Marketing Partners) are companies Facebook has vetted for their expertise. They have the experience to help grow and develop business. All Facebook Business Partners are vetted for excellence. Only companies that meet Facebook's standards can earn the illustrious Facebook Business Partner status.
Facebook Partners advertise, sell and engage. From managing ad campaigns to setting up and running online shops, to helping measure and uncover new insights. Facebook Business Partners have dedicated expertise across Facebook's platform and supporting tools. Facebook Business Partner's power marketing strategy.
What is a
Facebook Business Partner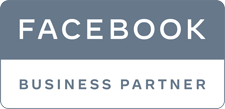 Instagram Partner
What it is  
Instagram Partners help businesses enhance and optimize their marketing experience on Instagram's platform. They consist of a specialized set of vetted experts to help to surpass client business objectives on Instagram at an accelerated pace.
Instagram Partners are proven experts in all things on Instagram and everything the platform has to offer. Instagram Partners are hand-selected for their excellence and abilities to help businesses and individuals grow on the platform. Instagram Partners complement Instagram's marketing tools, simplifying and scaling success for businesses. Instagram Partners have focused expertise in ad tech, advertising & community management, and content marketing.
Instagram Partners are offered a deeper integration with the latest features and have the opportunity to utilize the newest beta feature before the rest of the world. Using advanced Instagram platform integrations and features to make marketing initiatives more effective, exceeding client expectations.
What is a
Instagram Business Partner

Pinterest Partners
What it is  
Pinterest Business Partners make it easier to help clients create great creative, scale ads, optimize and measure performance, and ultimately help clients surpass their goals and grow.
Pinterest Business Partners get access to advanced API features, dedicated training and a first look at new features. Nexus Digital is officially vetted Pinterest specialist.
Pinterest Busienss Partners know everything the platform delivers and offer a range of technical and creative specialties. Nexus Digital's focused expertise surrounds advewrtising, audience building, creative and content creation, analysis and measurement.
What is a
Pinterest Business Partner