Digital Platforms  Made Easy
Making Sense of All Things Digital
with up-to-date + step-by-step tutorials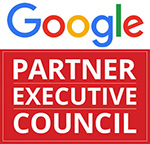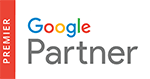 Get the most out of
Google Tools
Merchant Center, 360, Analytics, Google Ads,
Tag Manager, Datastudio, Google Console and more 
Google offers a variety of tools and applications
to put your business in the best position for success.
Learn how to set up, connect, customize, troubleshoot, and
maximize the potential of these tools.
Pivot and refresh with Facebook
updates and platform changes
From Messenger to WhatsApp, FB page analytics and insights, to Business Manager and Business Suite, Facebook offers a variety of platforms and tools.
Learn how to properly set up and utilize these integrations with ease to not only understand this social media behemoth get the most out of everything the platform has to offer.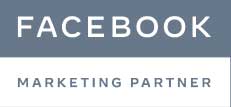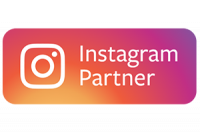 Inspiring, entertaining and highly engaging
trends live on Instagram
Filters, IGTV, stories, shopping,
reels, branded content, bios and more.
When used to its full potential Instagram attracts
and engages consumers with strong connections.
Learn how to maximize these tools and troubleshoot without getting frustrated.
The world is watching.
Get Started on YouTube
Whether starting from scratch or
repurposing existing videos and images
Get help navigating YouTube, understanding
the platform, utilize YT Studio.
Learn the latest tips and tricks to bring your
content to the forefront, leapfrog and go viral.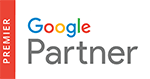 Reach engaged listeners as they
stream with Spotify Advertising
More than your traditional audio.
Spotify delivers video, audio, and 3D audio formats
that your audience will actually hear.
Learn how to format a script, find or create the right tracking
that reflects your brand and doesn't sound cheesy.
finding distinctive and creative
ways to separate the social from
the media with SnapChat
Snaps, Stories, Custom stories, filters, lenses, augmented reality, geofilters, bitmojis, context cards, snap maps and more.
Snapchat can seem different and confusing. But it doesn't have to be. Skip that awkward discovery phase and learn why Snapchat is often imitated but never duplicated, and why so many dedicated people of all ages live on this platform with countless tips and tricks.
The most downloaded and used app
TikTok 
TikiTok isn't like other platforms and
shouldn't be used like other video formats.
Learn about best creator practices and tool integrations,
filters & effects, editing tricks, soundtracking, duets, and more
ways the fastest growing app can benefit your business and brand.
Doing business LinkedIn
isn't always straight forward
Discover the best ways to make the most out
of your LinkedIn initiatives and how to prop
the platform to its fullest potential.
Pinterest is the world's
visual discovery engine for finding
Create pins and boards, maximize your feed,
batch, lens, instant ideas and more.
Learn why pinners pin and what all the hype is about.
Learn all the ins & outs of Pinterest and the features
that will bring your business to the forefront.
Connect with your
customers using Amazon
learn how to allocate your marketing dollars in
the most efficient manner possible to increase sales.
if you are an Amazon seller or vendor learn how Sponsored Products and paid conversions improve your store and organic ranking.
Learn how to reach your potential customers in every phase of the customer journey
 Twitter has evolved
Learn how to adapt alongside it
Learn how to text link in your tweets,
group tweet, display metadata through
hover tooltips and more.
discover the best practices and features
on Twitter to bring your brand to the forefront
get more upvotes
with Reddit 
No one said utilizing "the front page of the internet" was easy.
Reddit is a melting pot of trends, media, communities, sub-Reddits, AMAs and more.
Learn the features and find an endless world of possibilities.
People ask questions
Quora has the answers
Get started. Follow people. Add Topics.
Learn how to Browse the Best
Questions and Answers for your market.
Learn how to interact, monitor,
manage and position yourself with the best answers.