Be wherever your audience is Whenever they are there
Find the perfect digital advertising platforms that pair with your precisely defined audience that meet your business goals and objectives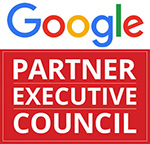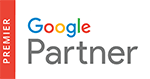 Grow Your Business with
Google Ads
Get the most out of your Search Engine Marketing,
Location Ads, and Dynamic Banner Ads with Google Ads 
Google digital ads to reach people exactly when they're
interested in the products and services you offer.
Get in front of customers when they're
searching for businesses like yours and only pay for results.
Reach out to future customers
with Facebook Ads
Facebook ads help reach the people who matter most to your business.
Proactively reach new customers and make the connections
to best accomplish your specific business goals.
Facebook ads are designed to capture attention
and prompt action offering creative flexibility across devices.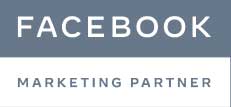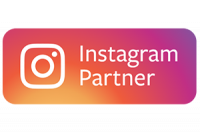 Elevate your brand with
Instagram Ads
Turn Instagram communities into customers by helping
them easily discover your business right in the moment.
Advertise your business and reach customers with precise targeting
and actionable insights to create attractive ads to reach goals.
Turn viewers into customers
with YouTube Video Ads
YouTube ads use Google data to match your unique
message to the right people at the right moment
Reach potential customers where they're watching.
YouTube ads use Google data to match your message
to the right people at the right moment.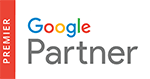 Reach engaged listeners as they
stream with Spotify Advertising
Spotify ads deliver your message at the exact
moment your audience is primed to see or hear it.
Spotify delivers targeted ads across different locations,
on varying devices, at specific moments during the day.
Make an instant impact
with SnapChat Ads
Reach an engaged audience and drive results with full-screen,
immersive and engaging ads that inspire action.
Snapchat ads connect with Snapchatters in
a way that's conversational, non-intrusive, and feels organic to the platform
Creatively and authentically connect with
audiences using TikTok Advertising
Don't make ads. Make TikToks. Grow your audience.
Grow your brand in a fully immersive world where there's an audience
for every voice to unlock your online business growth potential.
Do business where business is done
with LinkedIn Advertising
Reach your ideal clientele on the world's largest professional network
Generate leads, drive website traffic, and build brand awareness.
LinkedIn marketing helps engage a community of professionals
to drive relevant actions to your business.
Stop interrupting and start
inspiring with Pinterest Ads
Pinterest is the only platform where ads are additive.
Pinners find what they love. You grow your business.
Connect with customers while
they shop using Amazon Advertising
Ad solutions to help you reach and engage
Amazon customers at every stage of their journey.
Achieve your advertising goals with ad solutions that
help your business connect with customers while they shop.
Connect with the people at the centre of
what's happening using Twitter Ads
An enhanced Ads experience to expand what is possible.
Achieve strong business results with the #1 platform for discovery.
Build awareness, drive consideration, and deliver conversions.
Passionate communities that drive action. Use
"the front page of the internet" with Reddit Advertising
Informed users and trusted opinions. Reddit influences purchase decisions.
+100k interest-based communities where users look to Reddit for product and brand recommendations.
Reach high-intent audiences during
the consideration phase with Quora Ads
Ideally suited to reach customers actively researching products and services.
Help influence a high-intent audience during the consideration phase of the purchase process.