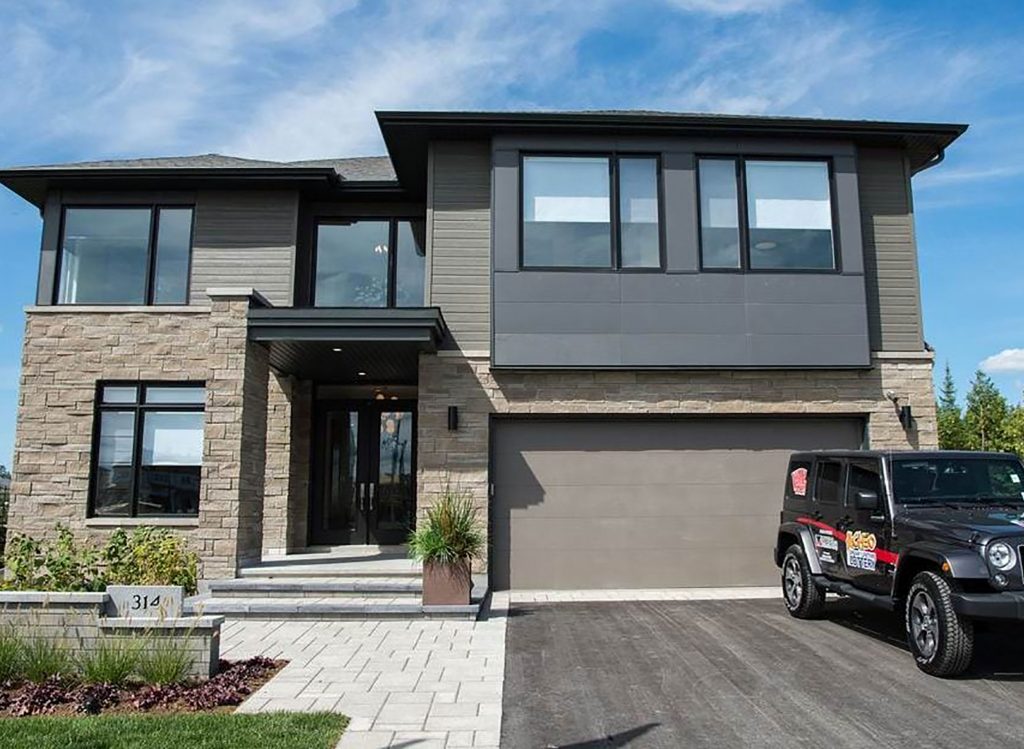 2018 CHEO Dream of a Lifetime Lottery
CHEO is a global leader in pediatric health, dedicated to helping children and youth live their best lives. CHEO combines excellence in clinical care, research and education with a commitment to working with our partners to advance seamless care that's provided where, when and how it's needed. Every year, CHEO helps more than 500,000 children and youth from Eastern Ontario, Western Quebec, Nunavut and Northern Ontario.
Client Objective:
Looking to expand on the previous year's early sellout and spread even more awareness, the Children's Hospital of Eastern Ontario looked to increase revenue from their 2018 Dream Home Lottery to help benefit youth in need. Based on previous successes with Nexus, CHEO looked to further expand their digital efforts and reach new prospective demographics that had not previously participated in the Dream of a Lifetime Lottery.
Strategic Approach:
Having established trust and a long relationship with CHEO over the years, Nexus Digital had a clear understanding of the client, their vision, their goals, and their objectives. Building on the previous year's successes, Nexus Digital introduced a new platform and formatting opportunities across multiple digital platforms to maximize efforts for the Dream of a Lifetime Lottery. Having disbanded from traditional means of ticket sales and most awareness initiatives, it was imperative that the all-encompassing campaign took a multi-pronged cyclical approach that included an education component with ticket purchase info, aspirational messaging for Dream, a network of targeted audience building while appealing to an exponentially larger demographic that effectively measuring all engagement from multiple points, all online sale values.
Course of Action
In order to maximize exposure and hit the ground running, Nexus Digital rolled out a pre-hype teaser campaign targeting previous ticket purchases (who had historically purchased closer to the lottery deadline), along with a mix of lottery prize related ads, inspirational stories, Dream home design stories, Lottery driven ads and a video series of how to easily purchase video ads. CHEO Dream Home promotions focused on Facebook, YouTube, Instagram, machine learning smart display ads, and Snapchat platforms. In doing so, Nexus Digital used a mixture of dedicated creative and messaging that was pushed out to users during peak moments of the lottery to maximize awareness, engagement and ultimately valued transactions. Nexus Digital helped develop goal oriented trackable transaction actions based on user user purchases and overall engagement to maximize quality traffic and re-engage users to help generate increased sale, and more "early bird" purchases.
Results:
The CHEO Foundation's digital promotional efforts for the 2018 CHEO Dream of a Lifetime Lottery generated increased awareness, engagement, and revenue through direct online ticket sales. For the third year in a row, tickets sold out at the early bird deadline, the difference this was that all efforts had shifted entirely to digital means and this year and additional 10,000 tickets we produced. Nexus Digital was able to significantly help increase direct quality traffic on the website while keeping people engaged with digital 3D tour, prize info, appealing charity details and benefits, design centre tools, and more.
Increased ticket production + early sell out
Most tickets sold…EVER
Most revenue generated…EVER
Expanded reach to new audience, first-time home buyer, and millennials