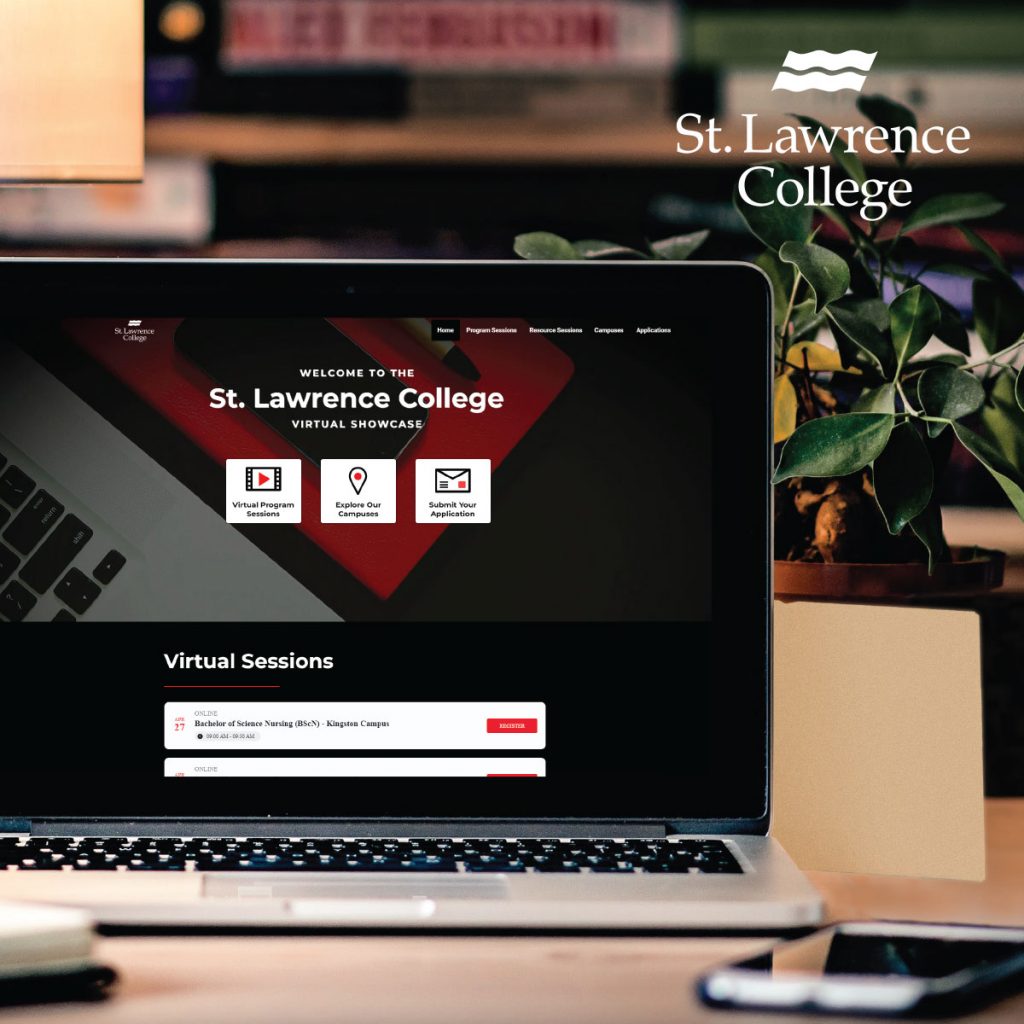 St Lawrence College
About
ST. LAWRENCE COLLEGE
St. Lawrence College (SLC) features three friendly campuses in Brockville, Cornwall, and Kingston. SLC is an integral part of the economic life and social fabric of Eastern Ontario with a close-knit community of 10,000 full-time students, and more than 88,000 proud alumni. Hundreds are also enrolled in our online and continuing education courses each year. SLC takes a  hands-on approach with classes taught by industry professionals. 
Drive Awareness through direct website traffic to the event page
Promote Registration to SLC's Virtual Sessions events.
Promote program registrations. 
Generate added awareness for SLC's program offering for the upcoming September 2020 calendar year.
Focusing on reaching both prospective students and parents/influencers.
Campaigns were broken down into pre-launch and active event (to run during the initial virtual showcase) promo using a blend of video, audio, and image-based creative including dynamic callouts+creative.
Digital platforms were used including Facebook, Spotify, Instagram, Snapchat, YouTube, and Google Display with added boost for Google Search.
Nexus Digital rolled out an all-encompassing digital media plan that including Digital platforms were used including Facebook, Spotify, Instagram, Snapchat, YouTube, and Google Display with added boost for Google Search.
In doing so, Nexus Digital used a mixture of dedicated platform-specific creative and messaging that was pushed out to users in stages in a cyclical fashion relating to campus events, the student enrolment/application process, and dedicated campus calendar events.
Working with SLC, Nexus Digital helped identify and create precise digital-based goal-oriented actions based on user activity and ad engagement to align with SLC virtual, events and digital registration.
After the 6-day pre-event campaign, platforms delivered almost 700,000 Facebook impressions, over 1 million GDN impressions, close to 700,000 paid Snapchat impressions, close to 500,000 TrueView YouTube video ads, over 300,000 Instagram impressions, and over 100,000 Spotify served ads.
In the 6-day pre-event ad flight, awareness platforms reached over 100,000 targeted Spotify listeners, and close to 150,000 Facebook users.
Combined, cross-platform campaigns for the pre-launch ad flight generated close to 25,000 engagement clicks, swipes and direct ad engagement for the Virtual showcase initiative. 
In the 6-day pre-event ad flight, social media campaigns generated close to 2,000 new users to the platform landing page.
Due to the shift in the event to an entirely virtual experience, the campaign was able to not only engage prospective students in their geographic radius, but also broaden reach, and awareness, and engage with new people who may not have previously considered SLC as an option – however, due to the virtual nature of the event distance (to an extent) was no longer an obstacle or limitation.
"SLC and Nexus were able to quickly pivot and transition from an in-person event to virtual showcase in response to COVID-19"
SOME CAMPAIGN CREATIVE SAMPLES: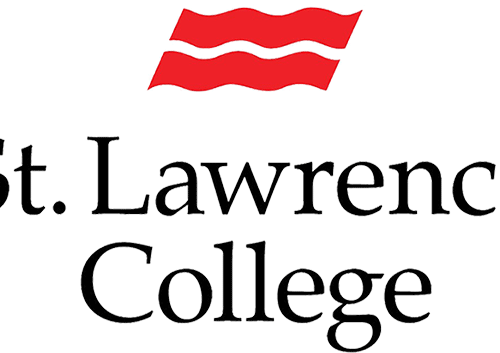 St. Lawrence College utilizes a diverse series of digital platforms to reach prospective students with branding messages and to convey the institution's programs, mission, campus life, and student experience.
Ads were focused across Facebook, Instagram, Google Display, Spotify, Snapchat, YouTube and via Google SEM.
These ads were used in different phases for reach, awareness, engagement, event registration, and course registration consideration.