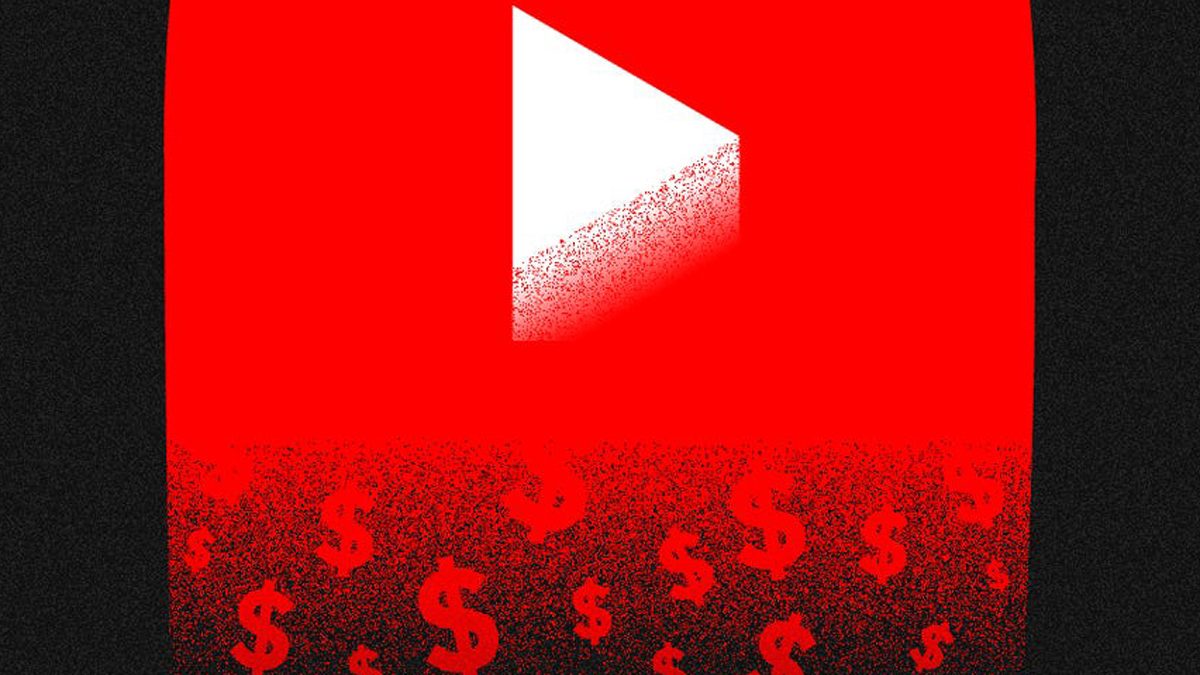 Benefits of YouTube Advertising
YouTube's landscape has drastically evolved since "Me at the Zoo" was first uploaded in 2005. Compounded with the mobile revolution, video consumption has exponentially been on the rise over the past decade with no signs of slowing down. Before the end of 2021, there will be over 27.7 million digital video viewers in Canada – Over a million more than what was originally projected. A total that was previously forecast for 2024.
So it should come as no surprise that people around the world and Canadians alike love video.
Find more statistics at
Statista
With 96% of people increasing their online video consumption in the last year, YouTube has been a major contributing factor, accounting for over 25% of global mobile traffic. Apart from google.com, In Canada YouTube is the second most visited site, Canadians spend close to 20-minutes a day on the site and have over 4.5 million websites linking back to the digital video juggernaut. 
Similarly, 9 out of 10 of those viewers want to see videos from brands and businesses, with 70% of viewers converting after seeing a branded video on the site, making video an important component to your marketing strategy. With that said, YouTube is an optimal platform for marketers to connect with their audience and advertise products and services.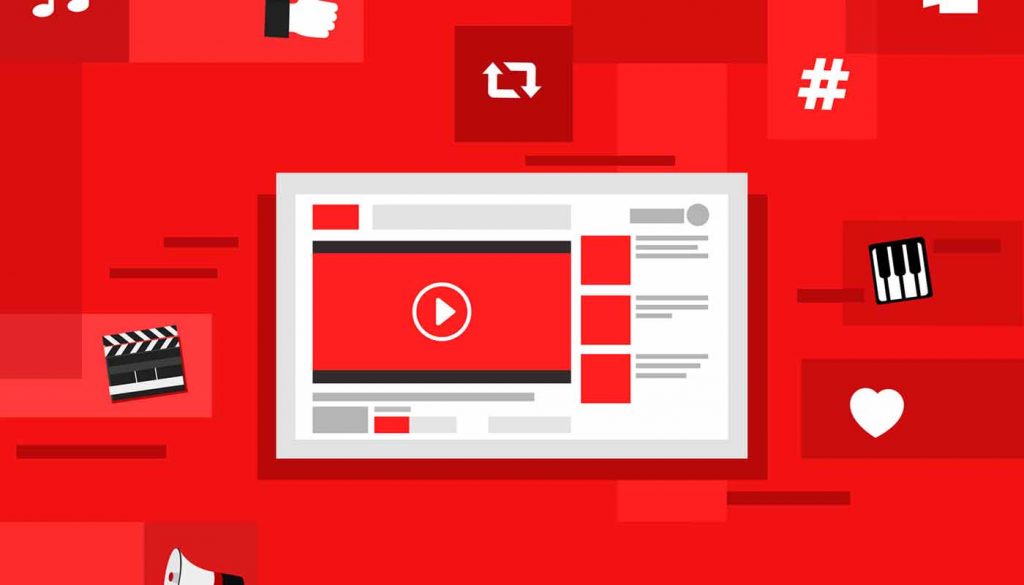 YouTube offers a plethora of advertising benefits to marketers that can make your marketing plan more effective to people who are actively searching for your product, brand, or related topics to your business.
Benefits of Youtube Advertising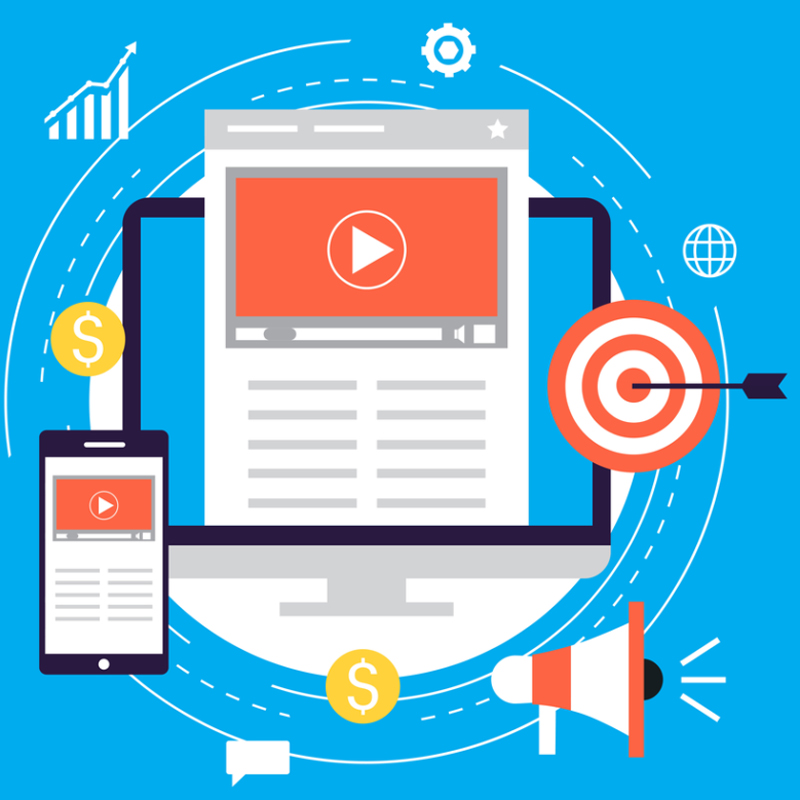 Usage, Traffic, and Popularity
People spend a billion hours a day on YouTube. That is more than Netflix and Facebook video combined.
Over 500 hours of content is uploaded to YouTube every minute and has over 2 billion monthly users and over 30 million daily visitors to the site.
YouTube reaches more people between 18 and 49 years of age than any broadcast or cable network on mobile.
In other words, no matter what people are interested in, everyone spends time on YouTube.
Eye-Catching, Captivating and Engaging Creative Content
Videos can be engaging and can make it easier to tell a story and grab your audience's attention in a short period of time. Videos convey a clearer message with the added benefit of catching a person's attention with movement and sound.
Video ads are 27.4x more likely to click-through than standard banner image ads and ~12x more than rich media ads. Similarly, video generates 1200% more shares than image and text
Using YouTube for video ads is more engaging and can make content more memorable for viewers.
Targeted Mass Reach Opportunity
YouTube video ads give the opportunity to increase brand image and awareness. Using Google's platform targeting tools helps get ads in front of more people and retarget those who recently viewed your ads or products that will get more ad clicks and website traffic that will lead to more conversions.
YouTube gives the opportunity to get your business or brand message and story in front of mass users that otherwise might not be able to find you organically.
Your Audience is on YouTube
YouTube and its ad platform offers the opportunity to be present when your audience is online and engaged.
One-quarter of internet users spend 10 hours a week or more watching videos, and YouTube has more than two billion active users worldwide. The platform is so extensive that it is offered in 76 different languages.
That includes and audience consisting of 77% of Gen Z, 75% of millennials, 61% of Gen X, and 44% of Baby Boomers visit YouTube daily (not including China).
In Canada, YouTube TV viewership has grown over 30% in the last year and reports show that ~80% of Canadian users and on the site or using the app monthly.
Within labelled constructs, 45.8% of YouTube's total advertising audience is female and 54.8% identify as male (source).
Cost-Effective
Advertising on YouTube can be extremely cost-effective. Through Google Ads, YouTube video promo utilizes a pay-per-click (PPC) payment model, so campaigns are only media charges that are only applied when someone clicks on an ad. Similarly, overall and daily budget spending on campaign ads are delivered based on your own overall budget setting over the full course of a campaign – So you only pay what you are willing to pay for engagement with your promotion.
Connect with Your Audience
Studies report that people feel more connected after watching a promotional ad and getting to see a brand in action. People get to connect with the faces that represent the brand, see the stores that reflect the brand to better understand company philosophies and see how products or services work. YouTube video ads enhance audience connections and deliver engaging content however they use the platform. Youtube has a variety of ad formats to connect across the platform to best reach them including:
Skippable in-stream ads

Non-skippable in-stream ads

In-feed video ads

Bumper ads

Outstream ads

Masthead ads
Recall
Viewers retain 95% of a message when they watch it in a video compared to 10% when reading it in text. Similarly, people who watch YouTube ads for more than 3-sec experience greater brand awareness, higher ad recall, and higher intent and consideration.

Highly Targeted
YouTube ads utilize Google's network of data using relevant signals in real-time during auctions to evaluate user intent. These signals are coupled with various hyper-targeted contextual targeting to help get your message in front of the right people at the right time. Youtube ads can target an ultra-specific group of people based on a variety of demographic and interest-intent to reach the exact audience that you want to achieve the best possible outcome.
Google's added value targeting options include (Google):
Demographics: Target users based on factors like location, age, gender, parental status, and more
Topics: Reach audiences based on topics of interest
Customer Match: Using first-party online and offline data, you'll be able to re-engage with customers who have shown interest in your company in the past
Similar Audiences: Similar Audience targeting allows you to use Customer Match data to target users that are similar to those who typically show interest in your ads.
Video remarketing: Target users who have interacted with your videos or YouTube ads in the past
Affinity audience: Target your affinity audience, which includes users who have a strong interest in topics related to your business
Custom affinity audience: Target users in an even more granular way with custom affinity audiences that allow you to target a group of users with an extremely specific set of interests relating to your brand.
In-market audience: Target your in-market audience by advertising to those who are currently searching for products or services that you offer
Life events: Target users based on life events that they've recently experienced. Life events include milestones like moving, getting married, or having a child
Impact Purchase Behaviour
According to 90% of customers, video helps influence buying decisions, and 64% suggest that seeing a video can make someone more likely to convert or make a purchase.
YouTube impacts that buying behaviour and can help accelerate the consumer's journey through the sales funnel. In the same way that recall is increased by video, digital video generates a higher conversion rate than any other content format. Video ads can increase campaign conversion rates by close to 35%.
Tracking and Measurability
Advertising on YouTube is more measurable than traditional forms of advertising like television, radio or outdoor signage.
YouTube ads track people's click-activity, conversions, video views, and view-rate percentages. YouTube and Google Ads can directly link to Analytics and other data-driven accounts for added insights, sales and linked conversion tracking and ROAS.