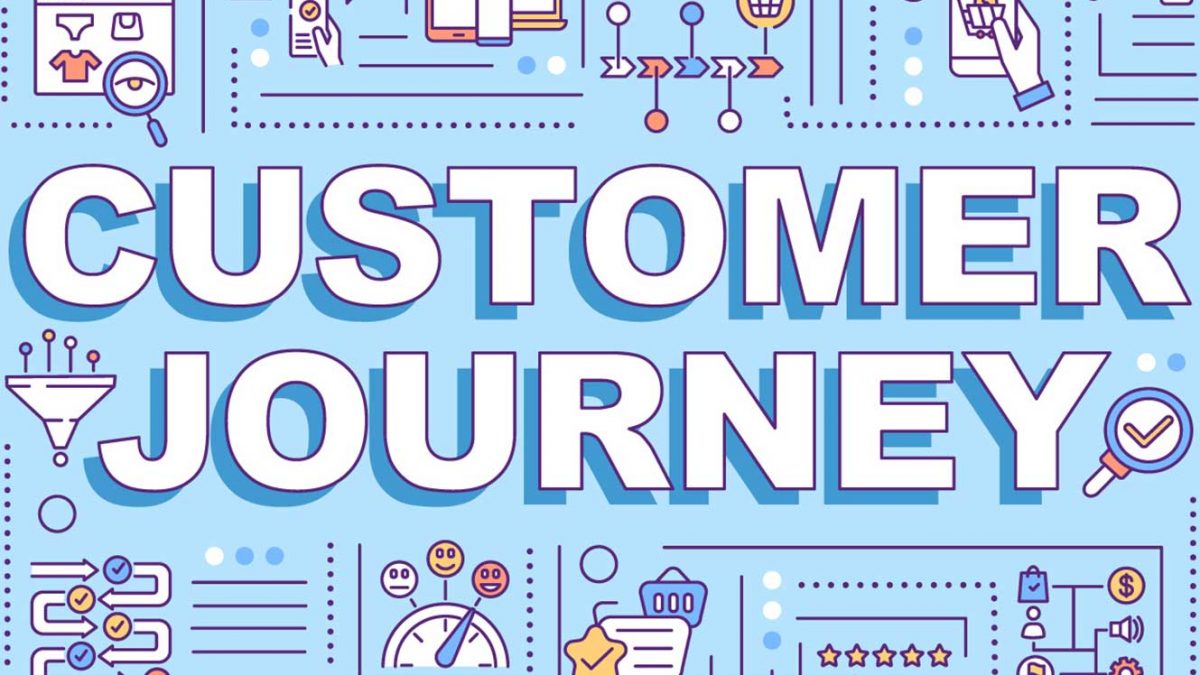 Video Marketing Across the Consumer Journey
We live in a video-based culture where video has vastly become the primary method or way people consume content online. Video has been one of the breakout trends in the marketing world for the past decade.
Four times as many consumers prefer to watch a video about a product rather than to read about it.
80

% of audiences said they would rather watch a

live video from a brand than read a blog post

As a result, video continues to grow in popularity and importance. With over 85% of North American internet audiences watching videos online it's a missed opportunity and a big mistake not to capitalize on this creative outlet.
68% of consumers prefer watching videos to learn about new products or services, as compared to articles, infographics, ebooks, and presentations.
Your audience wants to see your content in video form, and studies show that the average person will retain ~95% of a message in video form compared to ~10% when consuming or reading the same content in text.
Similarly, people spend 2.6x as much time on a website with video than on a site without video. As a result, the use of video helps generate 300% more traffic with increased engagement.
96% of people have watched an explainer video to learn more about a product or service.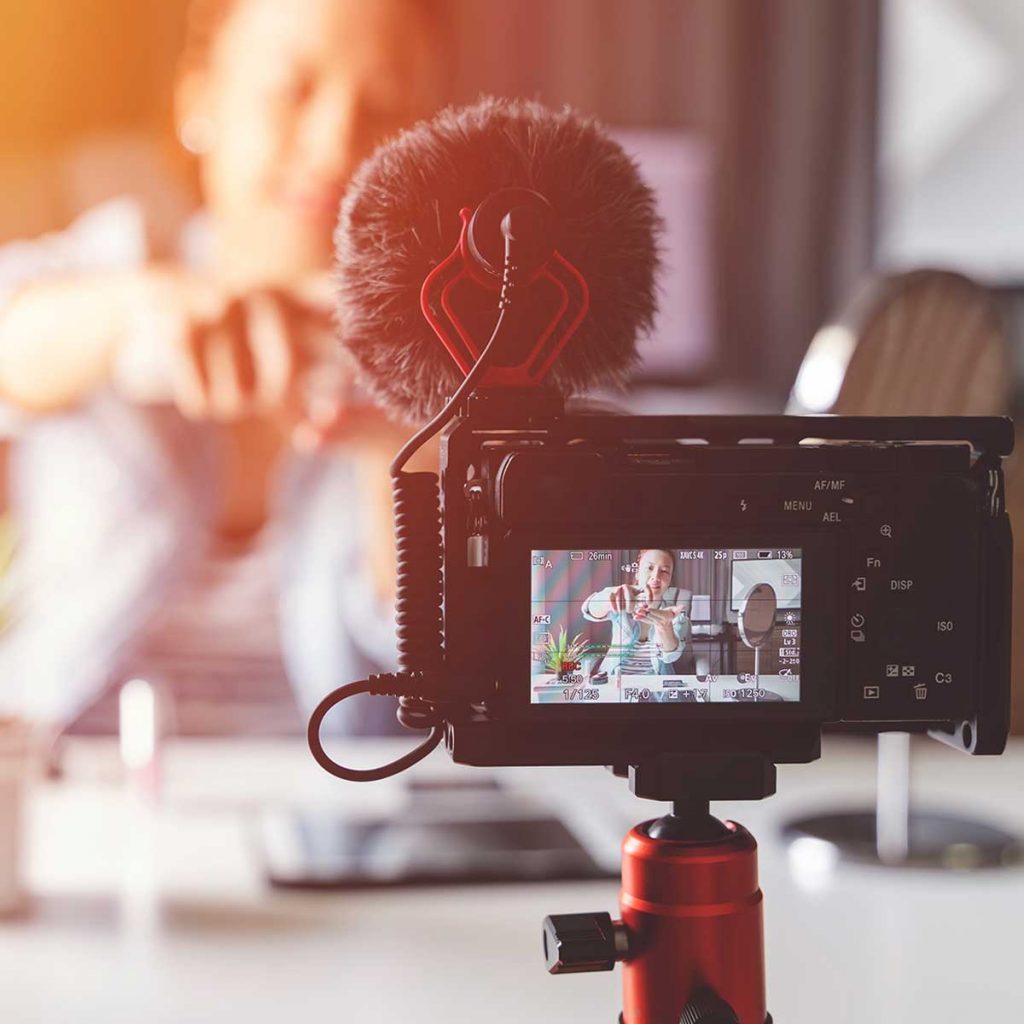 So with people consuming more video than ever before, and looking to companies and brands for more video, why not deliver? Whether it's a branding video, product video, tutorial, product overview (with features & benefits), testimonials, etc. take advantage and utilize video to its full capacity. When done properly, short and engaging videos can move the potential targeted clientele down the sales funnel in roughly under two minutes. Granted there are variables at play, especially when considering the buying cycle of your given product or service.
With that in mind, video is the perfect tool to assist, help, and guide your target demographic along their consumer journey.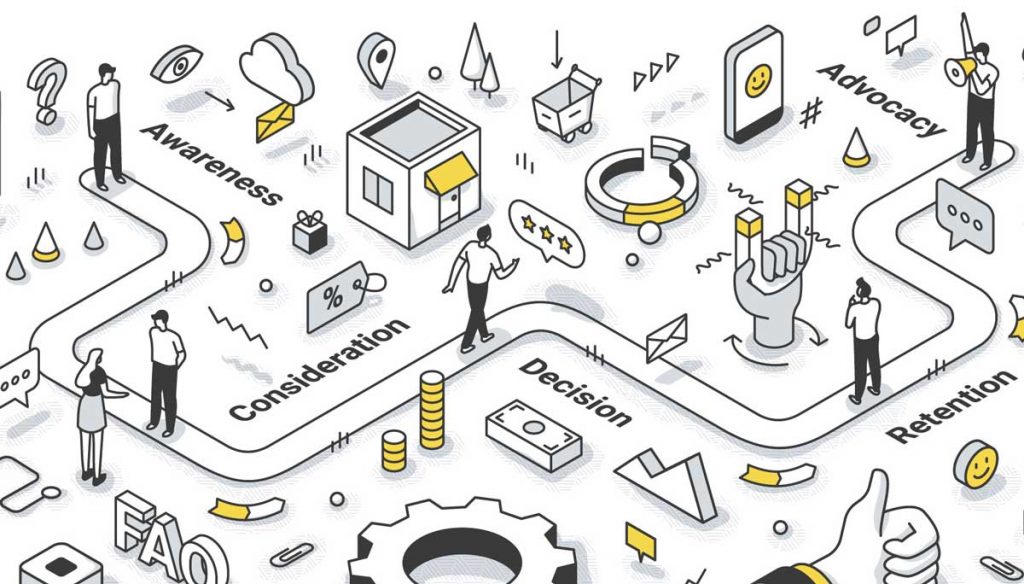 1 In Every 4 Instagram Ads Is A Video Ad
Think about that for a second. With more than 25% of ad content on Instagram, a dedicated photo-sharing app is not only showcasing increased videos (not to mention IG video stories and video reels), but these videos are engaging users +20% more than any stylistic image that the application was originally intended for. The same can be seen on Twitter where a videoes get 10x more interactions than from strictly a text-based tweet.
Video and video advertising are vastly becoming more and more affordable and widespread. Video production continues to grow partly because of cost-effective technological advancements, but also because of how people are using video on platforms like TikTok, Facebook and additional platforms that incorporate live feed broadcasting. Smartphones have also made certain types of video relatively easy to create, share, and spread across the web. As a result, it's crucial to stay on top of the latest advances, tools, platforms and approaches in order to create a strong digital video marketing presence.
Video Across The Consumer Journey
In doing so, the use of video (particularly within the framework of a digital marketing strategy) gives a heightened opportunity to reach your audience wherever they are along their consumer journey. As such video can be and should be used at every spot along the process to speak to and helpfully inform targeted users.
What Is The Consumer Journey?
The consumer journey is usually made up of five or six phases. First, when a person is first introduced or exposed to your brand or business through to the final phase (or point of conversion) which depends on your company, product, or service. Additionally, there is also a phase beyond "purchase" which focuses on retention and consumer satisfaction or experience.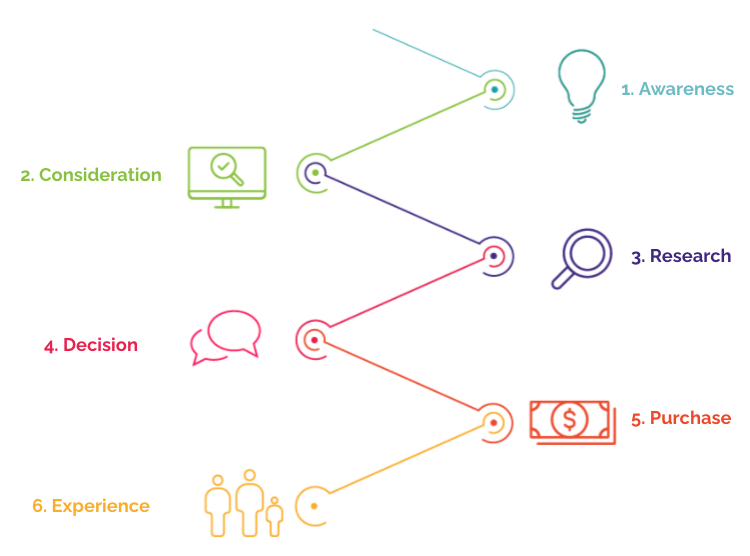 The Awareness/Discovery phase

for the consumer is an introduction to your business and aims to generate an aspirational feeling of intrigue. A desire that sparks an "I want that" feeling. It is generally a passive discovery phase and the "first eyes" or point of contact.
The consideration/findability phase

is the first stage in the internal and external investigation. A cultivation period where a relationship with the consumer is first developed. With the help of digital ads, this is generally promoted from a website or social media and is more of an initial engagement period.
In

the research phase

,

consumers are not only doing background and their due diligence, they are looking to first-party sites for more insight, features & benefits and more in-depth details. 3rd-party sites, like YouTube and other video reviews, peer and industry leader support across social media channels are often part of this process.
In

the decision phase

, the consumer finalizes a definitive product choice and evaluates all buying options, offers and means of purchase. This is where a product/service has been confirmed, but the supplier/seller might not yet be determined.
The purchase phase

or final point of sale is right before the last point of contact before a person says "yes" and pulls the trigger. This is generally the last opportunity to sway a person from a competitor, and when someone is looking for the best offer.
The experience phase

relates to the final delivery, consumer enjoyment, and retention and loyalty programs for return business – testimonial and referral videos, etc.
What Types of Video Align with The Consumer Journey?
When looking at the consumer journey and the mindset of a prospective "customer" the video that is showcased needs to reflect that mindset and objective as they navigate across each phase.
Of course, there are outliers and expectations to the rule. But for the most part, your video can become counterproductive if it is seen by someone at the wrong stage of their journey. Comparably, you can't drive a car before actually getting behind the wheel and turning on the engine. The exception being a Tesla driver that uses Enhanced Summon to pick you up in a parking lot (skipping initial driving steps).
Video Content That Aligns With
The Consumer Journey
The Awareness/Discovery phase

These top of funnel videos are used to grab a persons attention and best suited for:

Brand videos

Engaging or entertaining emotional teasers
Info or docu-style storytelling
(In some instances) explainer or sketch animation videos
The consideration/findability phase

This investigation stage utilizes video content to inform and acts as a trust builder. This phase encourages people to dive deeper. A person starts getting a bit more serious and looks to differentiate or stand out in a crowd with:

Product/program or service videos
Educational/informative or Case study videos
Explainer or sketch animation videos
In

the research phase

there is a very high possibility that your potential customers still have a few unanswered questions and queries which is stopping them from a purchase that these video types aim to clarify and boost with:

Feature & benefit videos
How-to/Instructional videos
Processes videos
In the decision phase,

your prospective customer is informed and knowledgeable of you, the competition, your offering(s), but still needs a bit more info or reinforcement before committing.

these video types help someone choose your service with:

About/Culture videos highlighting "Why You" over another competitor
product/competitor analysis comparison videos
FAQ and demo videos
Peer/Influencer or expert-guided product videos
The purchase phase

, it's is decision time

and the last chance to get someone to commit to your product (or service) with the best offer or best-suited for them with:

Product offers and pricing point videos
Promo offering and incentive videos
Reaffirmation teaser/reminder shorts
The experience phase

relates to the final delivery, consumer enjoyment, and retention and loyalty program for return business – testimonial and referral videos, etc.

Real-time event videos
Instructional/Demonstration Videos
Testimonial or success story video
Positive user experience videos
Loyalty and thank you videos
It is important to create messaging content across all stages of the consumer journey for top, middle and bottom-funnel. In doing so, video has the power to enhance and captivate users along the customer journey. Using video can drastically improve marketing initiatives to be more effective.
Creative video (or video ad) can spread across the web in a matter of moments, generating an abundance of awareness and engagement with views – the focus of video marketing…and only ingenuitive and creative will succeed. Making marketing videos for your business requires creativity and knowledge of your product/service, the path to purchase and the people you are speaking to.